All JA curriculum is listed below. If desired, you can filter by first selecting a grade level, then a pathway.
Learn How You Can Volunteer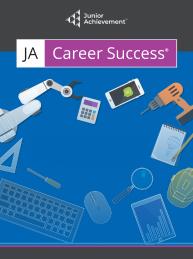 Classroom Based
After School
Virtual
JA Career Success equips students with the knowledge required to get and keep a job in high-growth industries. Students will explore the crucial workplace skills employers seek but often find lacking in young employees. Students also will learn about valuable tools to find that perfect job, including resumes, cover letters, and interviewing techniques. (Grades 9-12)
Work Readiness
High Work Readiness
Entrepreneurship
Moderate Entrepreneurship
Financial Literacy
Minimal Financial Literacy
Learn More About JA Career Success®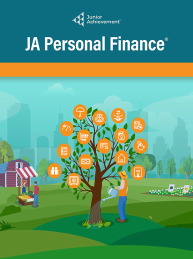 Classroom Based
After School
Virtual
JA Personal Finance 2.0 allows students to experience the interrelationship between today's financial decisions and future financial freedom. To achieve financial health and wellness, they learn about money-management strategies, including earning, employment and income, budgeting, savings, credit and debt, consumer protection, smart shopping, risk management, investing, credit card usage, debt management, and net worth. (Grades 9-12) The program consists of eight 45-minute sessions with 3 additional modular sessions.
Financial Literacy
High Financial Literacy
Work Readiness
Moderate Work Readiness
Entrepreneurship
Minimal Entrepreneurship
Learn More About JA Personal Finance® 2.0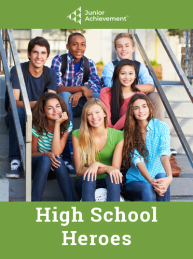 Classroom Based
After School
Virtual
JA High School Heroes provides leadership development opportunities to high school students who deliver JA programs in elementary schools. (Grades 9-12)
Work Readiness
High Work Readiness
Financial Literacy
Minimal Financial Literacy
Entrepreneurship
Minimal Entrepreneurship
Learn More About JA High School Heroes™